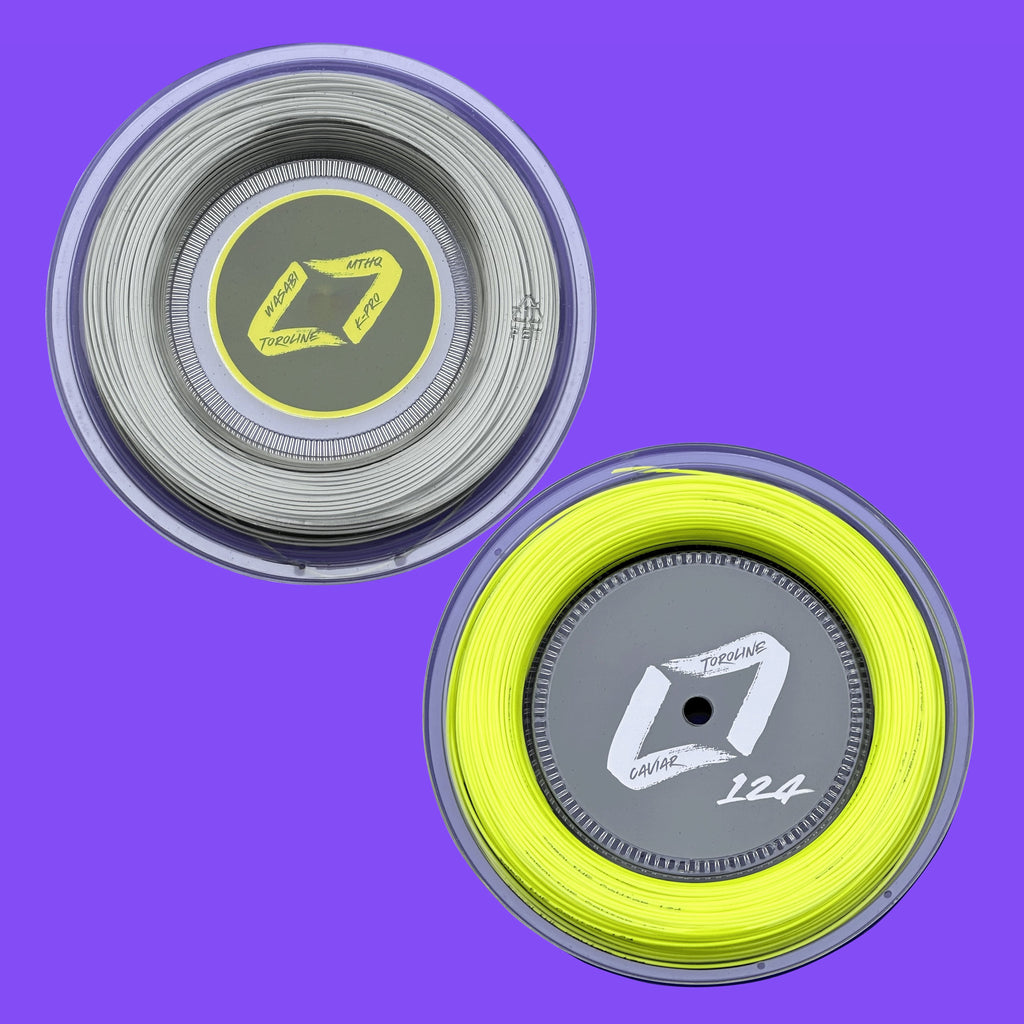 K-PRO MINI REELS
K-PRO MINI REELS
K-PRO features TOROLINE's two best selling co-poly tennis strings; WASABI and CAVIAR. This unique blend was designed in collaboration with pro player Karue Sell from My Tennis HQ. The main string, WASABI, is a square shaped co-poly string designed for maximum spin and control. The cross string, CAVIAR, is a hexagonal co-poly string that has exceptional feel and maximum precision. K-PRO is guaranteed to take your game to the next level or your money back!
WASABI Carbon - Main String (1.23MM) Length 330FT
CAVIAR Neon Yellow - Cross String (1.24MM) Length 330FT
Package includes 2 mini reels, enough for approximately 16 rackets.